Customizing your swimming pool can change it from boring to lively, adventurous, and exceptionally beautiful. You don't have to spend a lot to make this happen. With a few tweaks here and there, you can customize your inground pool to your personality and taste.
More so, there are a lot of benefits you stand to gain. Here's all you need to know.
Benefits of Customizing a Swimming Pool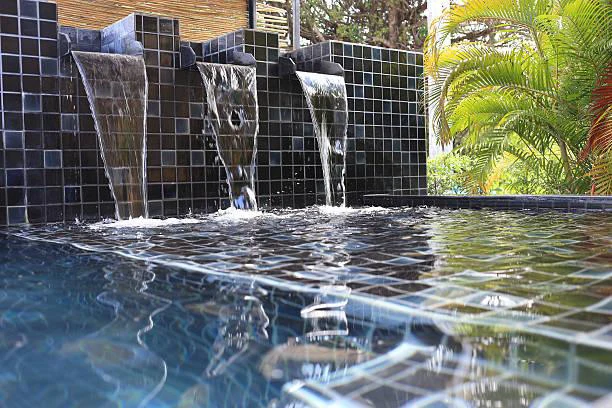 1. You can choose your Design
One of the main advantages of customizing your swimming is the freedom and flexibility of choosing what you want. How exactly do you want your pool to look? You can determine the shape, the size and how deep the pool will be.
You can also determine the materials used and how they will be styled. You don't have to compromise on your personality; with customization you can personalize your pool and bring your dreams to life!
2. Add Special Features
Unlike most swimming pools that are already built and the features are predetermined, a custom swimming pool can be designed to host some special features. If you are a lover of pool lighting, you can add some lighting into the pool and around it to add brilliance to it, especially at night.
You can even add other features like a waterfall, swim up bar, spillways, fountain, or even a spa.
3. Match the Pool with your Backyard Landscape
Your swimming pool doesn't have to stand out from your background when you prefer that it blends. While some might appreciate the distinguishing differences between the pool from the yard surrounding, some will want it to blend all together. With a custom pool, you can plant similar shrubs and flower trees in the backyard and around the pool.
This will effectively blend the pool in. You can also try the infinity pool style that makes your pool water looklike it is flowing right from the edge of the yard into the pool.
4. Increases your Home Value
A house featuring a functional swimming pool has great value, but when it has a custom-built swimming pool, the values increase from just 10 to 100. If you now have a potential customerthat shares similar values and taste with you, the 100 can jump to 1000 instantly.
A custom-built pool is an investment that is worth it. Not only will you be able to enjoy luxury with your family, but you will also equally reap the dividends if you decide to put the house for sale.
5. Great Family Time
Another great benefit of a custom pool is that it can make bonding with your family always a beautiful and great experience. Everyone will look forward to such an experience.
You can also use the beautiful scenery to host family meetings or friendly events for your friends. It could be a great place for social lunch, dinner parties or even breakfast meetings.
6. Exercise
Frequent exercising is strenuous. But it can be something you look forward to with a custom-built swimming pool. Not only have you created a natural environment to enjoy nature as you swim, the inclusion of many comfortable features in your pool also makes swimming more fun than active exercise. With a custom swimming pool, exercise becomes so much fun!
How Do You Customize an Inground Pool?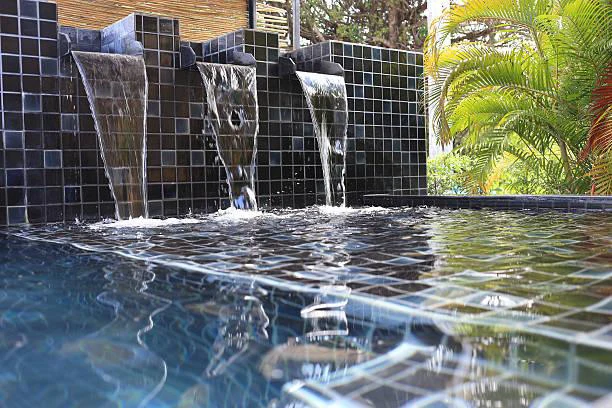 Customizing an inground pool is quite easy. You have to work on the size, depth and materials used for the pool. You can also work on changing the shape. Here is how you can do this.
To change the depth
You will first have to drain and empty the pool. You will need the help of diggers. If you need the pool to be deeper, they will dig it to a new depth. If you need it to be more shallow, they will fill it up to a new bottom layer.
Size and shape
The same set of diggers and builders are needed to create more space or shrink the existing space to your desire. If more space needs to be created, they will dig it by the sides, and in the process, your new shape can be formed.
If the existing size needs to be shrunk, they will fill the sides up before concreting it to a new size and shape. This needs to be done properly by experts to ensure there are no leaks.
Pool ColorChange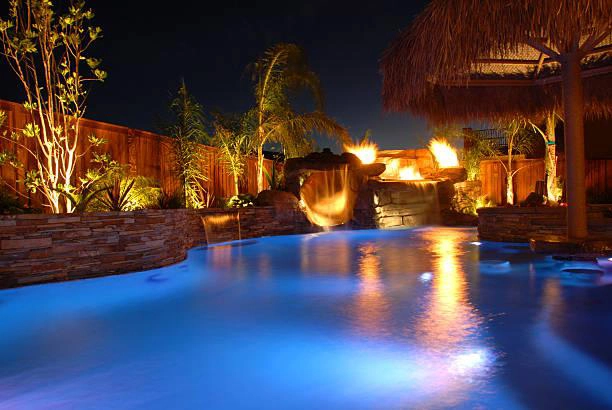 You may not want to change the depth and size of your pool, but just want to add some colors. You can easily do this by repainting the pool walls or by adding some LED light. Most pools have a blue appearance, but sometimes, you can change yours to white. The addition of the LED light will also give different lighting at intervals.
Pool Deck
This is another area to consider if you are customizing your inground pool. While you may have adjusted the pool to your taste, you shouldn't forget the pool area, especially the deck. You can make your deck from brick material, or even flagstones. With this, you can ensure that molds doesn't grow on your decking area.
Frequently Asked Questions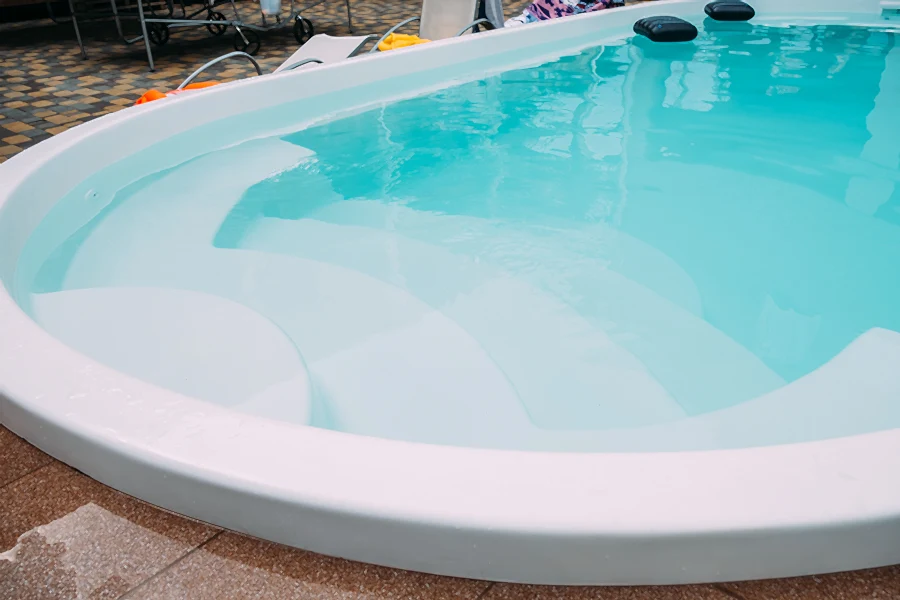 Can a Fiberglass Pool be Customized?
A fiberglass pool can be customized. It may not be in the same way a concrete pool can be easily customized and it may also mean you are thinking outside the box, but yes fiberglass can be customized.
You can do this by adding colors, pre-determining the shape before you buy it and also by designing the deck and the pool furniture arrangement. With all these additions, you can style your fiberglass pool to suit you.
How Can I Make My SwimmingPool look attractive?
Making your swimming pool look attractive is quite easy. The first thing is to determine what attractive means to you. Do you need to revamp the whole pool or does your deck just need to be restyled? Would you love some patio lights? Does your pool furniture still look stylish?
The answers to these questions will help you make your pool attractive. For instance; you can color, retile or reshape your pool. You can also change your decking, add a patio light, a water feature or even a spa!
Customize Your Pool with Atlas Pools
Customizing your pool is one of the ways to give your home a luxurious statement. It will afford you the opportunity to enjoy your fantasies right in your backyard. One thing is you can't customize your pool the DIY way, you have to allow a trusted pool professional to handle it for you.
This is where Atlas Pools is the recommended professional for your pool customizing. Atlas pools not only have years of experience, but they also have state-of-the-art equipment that will leave your pool neatly done and beautiful.
If you need your pool to look like it was part of your home's original plan with everything well-blended, then you should contact Atlas Pools for your pool customization today!