A pool and hot tub is a luxury addition to any home.
It provides relaxation after a tiring day and also ensures you have options. Not in the mood for the cold pool? A long soak in the tub is a well-deserved reward. Wondering what else you could enjoy by installing a pool and hot combo? Continue reading below for everything you need to know.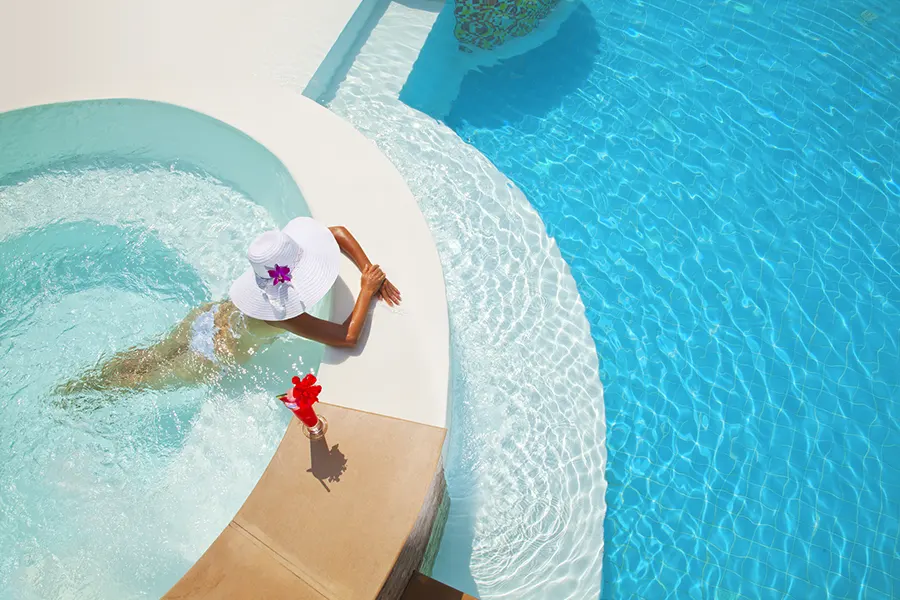 1. Improved Health and Well-being
A major pool and hot tub combo benefit is improved health and well-being. In fact, this is one of the reasons homeowners install pools in their homes. However, only a few know that adding a hot tub to it considerably increases the health benefits.
Here are ways a pool and hot tub combo can improve your health and well-being.
a. Relaxation and stress reduction
One of the best ways to stimulate the stress-reducing hormones in your body naturally is through a hot tub soak. With the heat of the spa, you can be sure that your muscles and joints will get the desired hydromassage.
It will also improve blood circulation all through your body. The pool and spa combo is a sure oasis for relaxation and stress reduction.
b. Improved Sleep
There is no easier, natural therapy for insomniacs than a long swim and a hot tub soak afterwards. This combo has the effect of inducing a deeper and more soothing sleep in those suffering from insomnia. Soaking in a hot tub of 102 degrees some hours before better time will guarantee improved sleep.
c. Relief from Muscle and joint pain
Muscles and joint pains are no small jokes. It could lead to inflammation and become painful if it's not attended to on time. Some effects of muscle and joint pains are muscle stiffness, a swelling joint, and eventually loss of joint movement.
While it may be difficult to swim with joint pains, a warm soak in the spa part of the pool will produce hydrostatic pressure on the joint and body in general. This will reduce swelling and enable better mobility.
If you have body and joint pains, warm water massage is an excellent therapy, however, make sure you have your doctor's permission before you soak that joint in hot water.
d. Improved Circulation
A swim in the pool and a si-in in the hot tub afterwards improves your cardiovascular activities and promotes blood circulation.
It does this by opening up the blood vessels making it easier for the blood to flow. Improved blood circulation will help decrease inflammation, relieve joint and muscle pains and cause body relaxation.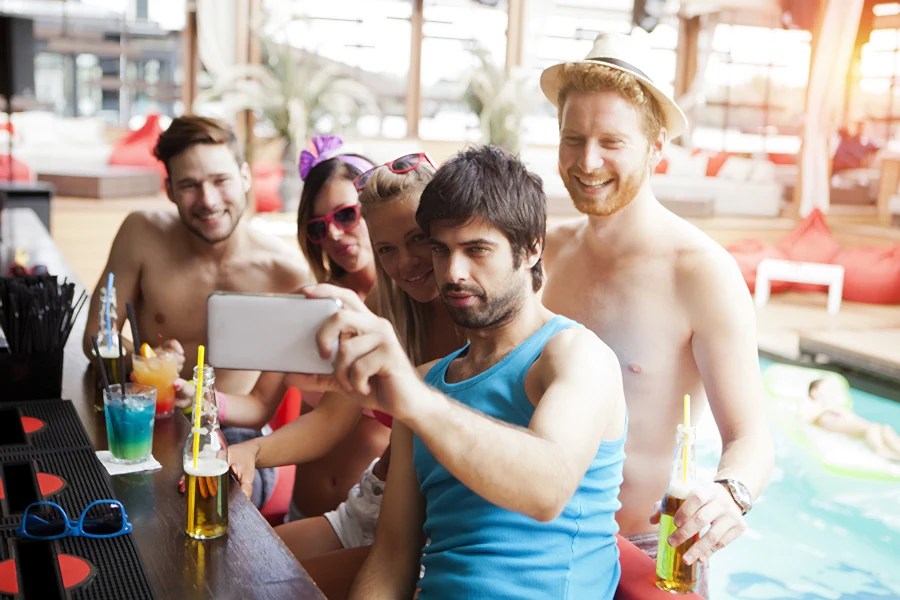 2. Convenience and Lifestyle benefits
Aside from the health benefits, a pool and spa in your yard is super convenient and could even improve your lifestyle habits. Doubt that? Check below for how.
a. Entertainment value
With a pool and spa in your backyard, your entertainment just got tuned up higher. You can invite your friends and have dinner parties, barbecue evenings, have a meet and greet right in your yard!
b. Increased home value
A pool and hot tub combo can increase the value of your home. The curb appeal will attract investors and prospective homeowners to your property; allowing you to put a great price on it.
c. Bonding
Family bonding time is one of the most important times a family has. A swim spa is a wonderful place to bond with your family members. You can lounge with your partner in the spa, while the kids play and enjoy themselves in the pool. You could even have some water exercises together as a family. This will help your family create beautiful memories and form deeper bonds.
d. Year-round enjoyment
Since the pool and tub are yours, you don't have to schedule your visit. You can enjoy beautiful luxury in your home all year round.
The thought of a warm soak will help you get your daily work done faster and easier. The relaxed mood and energized body will provide you with the physical and mental energy to get your day's work done. The best part is, this doesn't have to be some days of the year, it is an all-year-round enjoyment.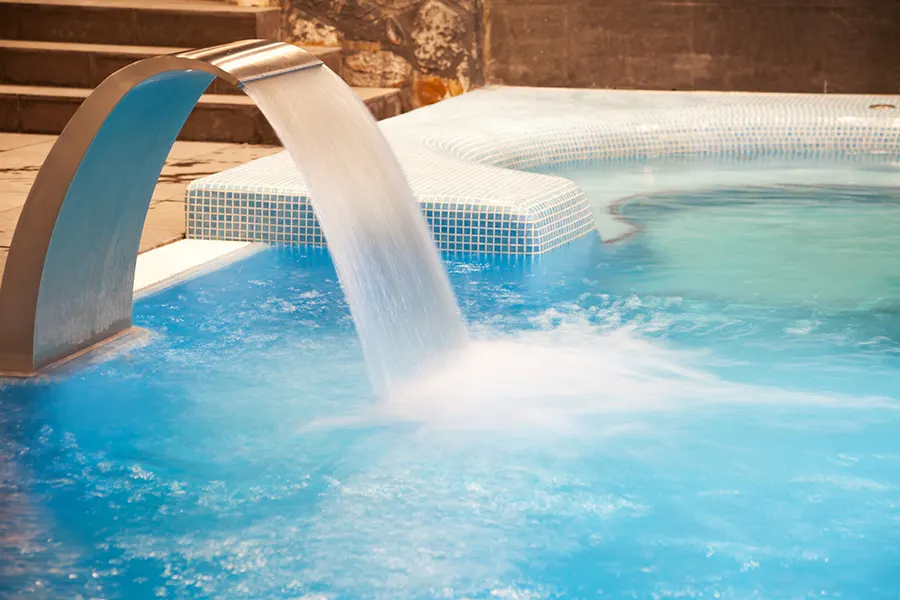 3. Cost Savings Benefits
Do you want to save some dollars on your swim spa? Reduce your cost by building your pool and spa together. These are some of the ways a pool and hot tub combo reduces your costs.
a. Lower Maintenance costs
While having a pool and spa in your home may not be cheap at the installation stage, it is quite easy to maintain. Especially if you allow a professional to help. You will be saving on maintenance costs. The maintenance fee for the pool will also cover the spa too.
b. Reduced energy cost
Having both a spa and pool together will not just save maintenance costs, but it will also reduce the energy cost. What's more, you can have your cake and eat it too in this case, since the same energy you need to power the pool will be used for the hot tub.
c. Multi-use features
The Multi-benefits of the swim spa seem endless. From the opportunity to swim, and enjoy a hydromassage to being able to enjoy aerobic exercise, training, personal entertainment, guest entertainment, relaxation etc.
The pool and spa combo provides a lot of opportunities to do many things that inspire your creativity, promote your physical and mental well-being and improve your lifestyle.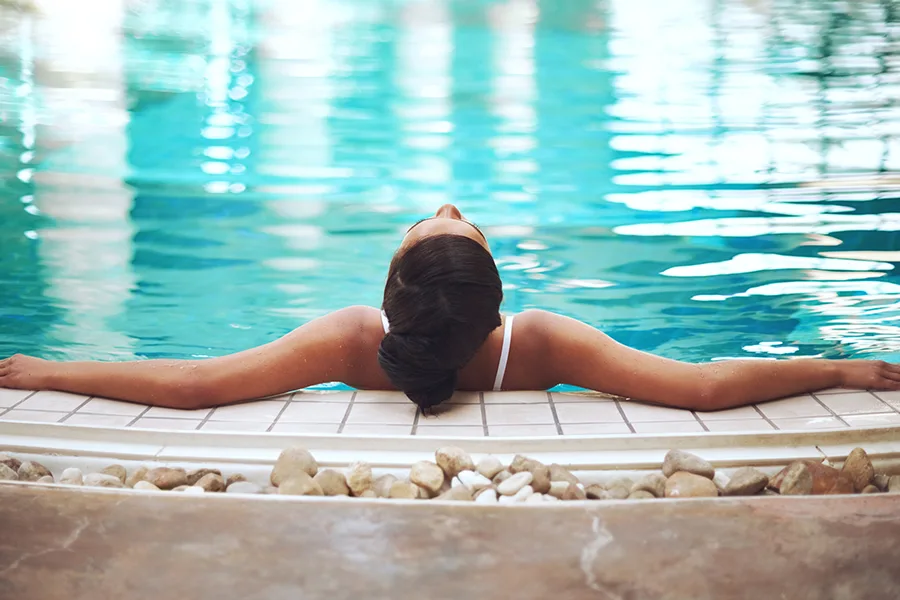 Swim And Soak better with Atlas Pools
A swim in the pool followed by a warm soak in the hot tub is like a slice of heaven right in your backyard. The health and well-being benefits range from improved sleep to reduced pains in your joints, a better mobile body, and of course a relaxed body and mind. Asides the health benefits , there are also lifestyle and financial benefits to enjoy. These include entertainment with your friends right at home, better bonding with your family, and increased home value. Not to mention it saves you maintenance and costs and energy costs.
What else are you waiting for? Ready to opt for the ultimate swimming and spa experience? Contact Atlas pool for the best pool and hot tubs combo designs! Atlas Pools are professionals and easily the best hands you will find. They are experienced, detailed and offer the most competitive pricing. Schedule an appointment today to get started!