Every pool is beautiful until it becomes boring. At first, those shiny details and the beautiful shapes you chose may look magnificent. But everything that stays the same for too long can start deteriorating.
However, you don't have to throw away your pool or rebuild a new one to keep your pool perpetually looking beautiful. Those things cost money, and they take time. What you can do instead is to enhance it with some pool accessories. This article shares some of these luxury swimming pool accessories. So if you are set to explore, let's get into it.
Types of Luxury Swimming Pool Accessories
The list for luxury swimming pool accessories is inexhaustible. But what we can do for you is to give you some general ideas that work for different contexts. For example, for when you have kids, if you like to host parties, if you are minimalistic, or if you are a sports enthusiast.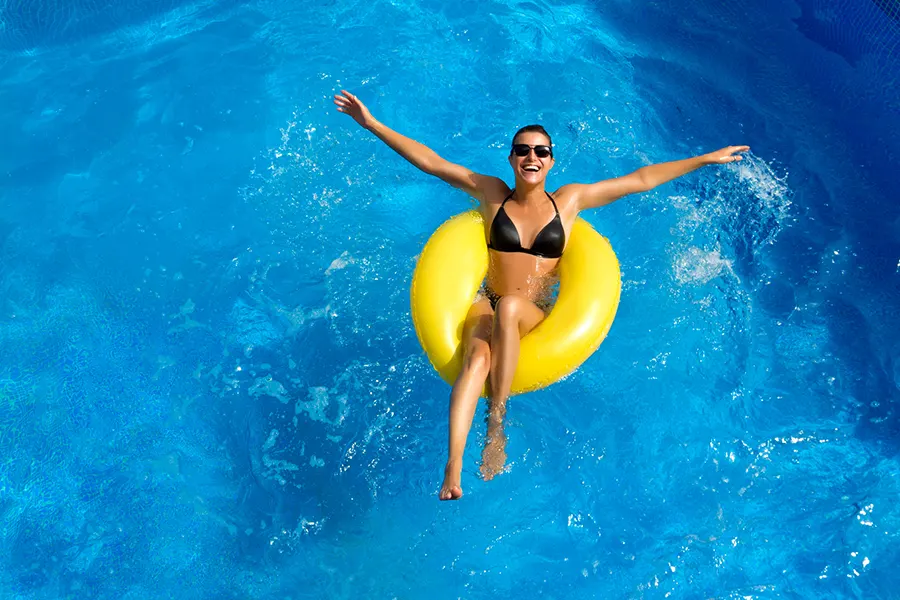 Stylish pool floats
Pool floats have been a trend for a while now and are still very luxurious. You can save your pool from looking like a clown's dumpsite if you get it right. You must work with certain vital things: colors, balance, space, and unique designs. Here are a few you can choose from;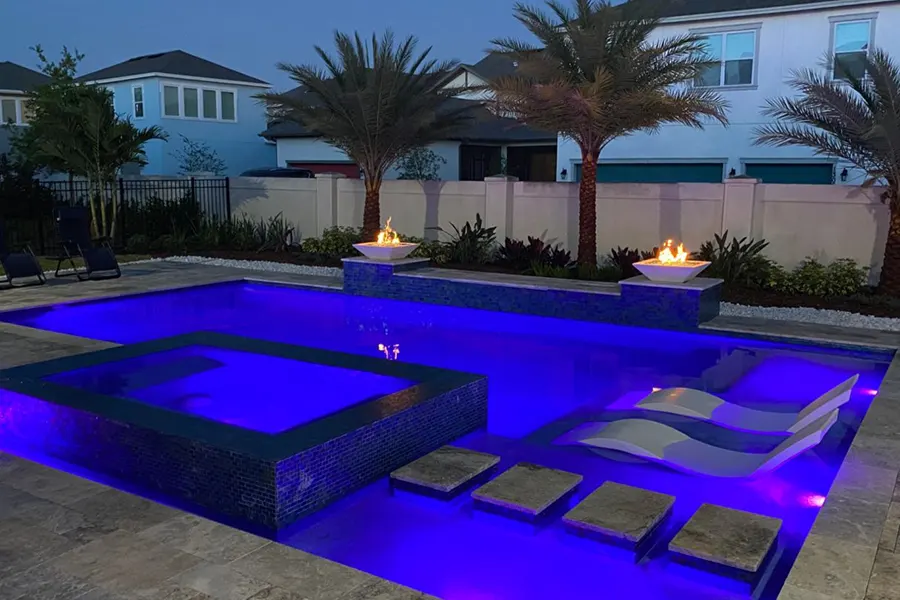 Magical Pool Lights
Another great idea is to use some pool lights to transport yourself into a magical dreamland at the flip of a switch. While some lights are great for the day, the effect is better at night. However, you have to be careful not to fix these lights yourself. If you don't already know, electricity and water are not very good friends. But if you have them done by a professional, you have nothing to worry about. Here are a few great ideas.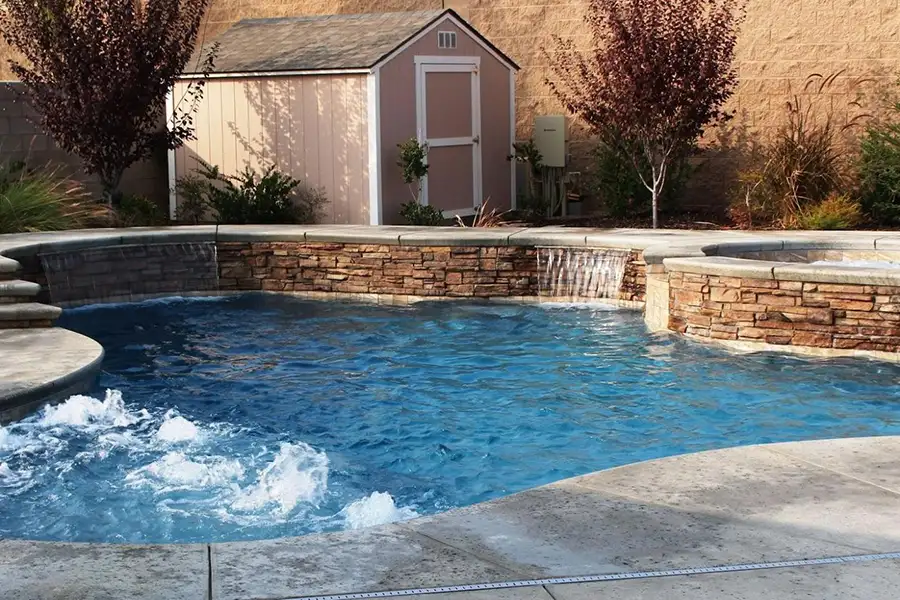 Pool Heating Systems
Another great idea for a luxurious accessory is to add a pool heating system. Though it is not as noticeable as the other accessories mentioned earlier, trust that this is great for those swimming. Pool heating systems come in different types and sizes, and just like the lights, you also need to invite a professional for the installation.
Gym In the Pool
Suppose you have heard of this before; lucky you, because this is not a common idea. It is sure to shock your friends when they come over. Having your gym in the pool does not necessarily mean you should throw your treadmill in the water. What you CAN do is fix your gym instruments close to the pool on the deck. You can also work out in the water, and there are some great benefits to doing that too.
Outdoor Fire Pits
You thought we were done? We are just getting started. Outdoor fire pits are another way to set the spice and bring on the luxury in your pool. Professionals like Atlas Pools can undoubtedly help you achieve your dream of luxury pools with outdoor fire pits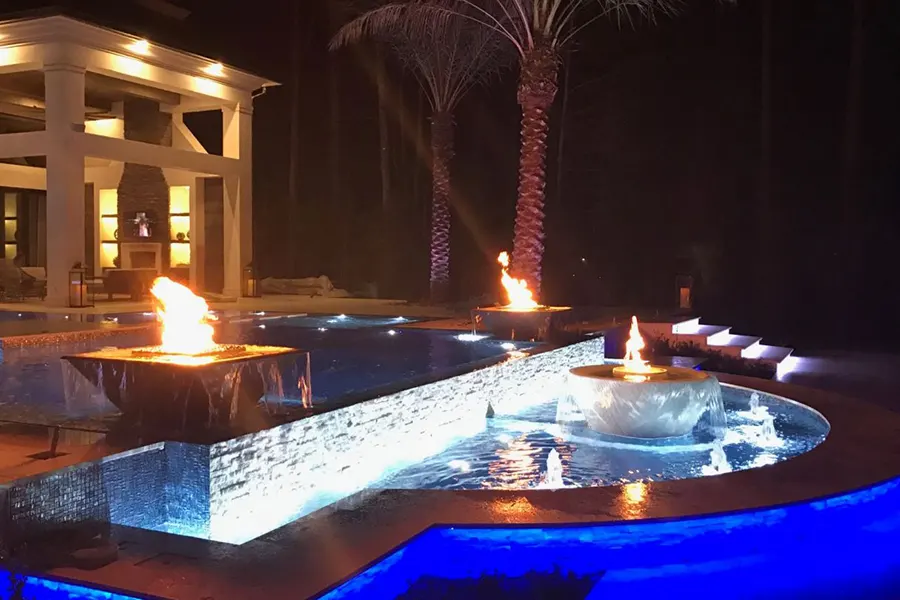 Balloons
Who doesn't love balloons? Almost no one. Balloons are like floats, but they don't take up space and are great if you are having a party soon. Also, they are an excellent improv for pool balls.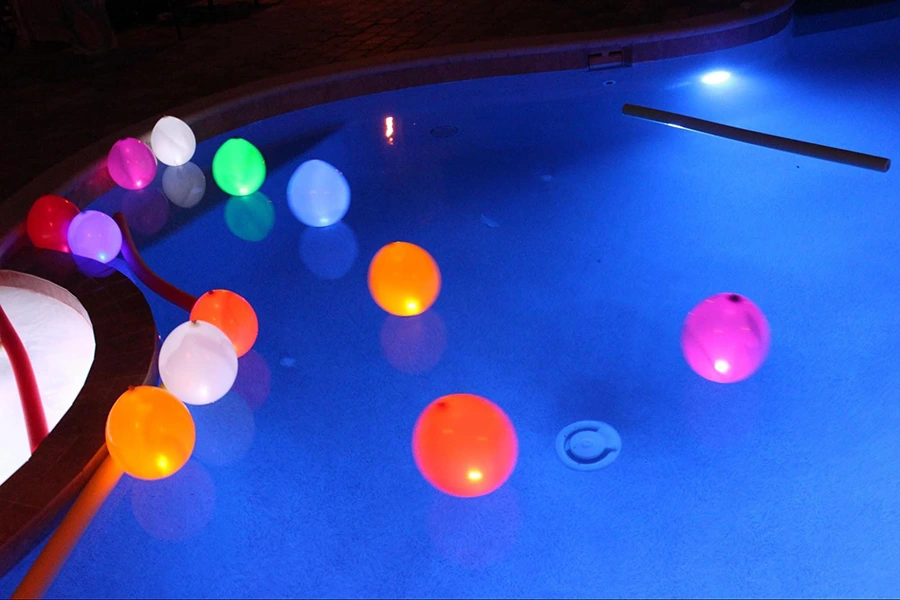 Features of Luxury Swimming Pool Accessories
Despite all the ideas mentioned, if you don't stick to the characteristics of a luxury swimming pool, you might still fall under the 'boring' or 'common' clique. So what are the features of luxury swimming pool accessories?
Quality Materials: Don't try to DIY anything because it immediately shows that the design is not top-quality. Like everything else in the world, quality speaks louder.
Unique Design: You'll also want to think outside the box with your designs because that is where the 'luxury' will come in. Don't stick to the norm. Don't be afraid to think outside the box.
Functional and Durable: This is one that only a few people know about. Luxury accessories are usable. What's the point of spending so much on an item if you cannot use it? It is also highly durable and can stay with you long.
Conclusion
There you have it! Different pool accessories to give you that luxury feel! We hope you found one or two ideas you can incorporate into your pool? The great thing is that these designs are easy to accomplish if you sort out the right person for the job. Lucky for you, Atlas Pools is in the best position to attend to all your luxury pool needs. They have many experiences and can guarantee the best quality on the market. Give them a call or schedule an appointment today to get started!