Every luxury home needs a luxury pool to match and complete the heightened sense of comfort and wealth. This would, of course, come at a price, but the result is usually worth every penny spent to make it happen.
This, however, doesn't mean that the more expensive it is, the more luxurious it feels. Sometimes, luxury is all about aesthetics, functional designs, and uniqueness.
In this blog post, we will look at some of the best modern swimming pool designs that can transform your swimming area from regular to luxury.
Types of Pool
Luxury or not, swimming pools generally are categorized thus:
In-ground Pools
In-ground pools are sophisticated pools that are permanently constructed to be a part of the landscape. They are usually more technical and expensive to build than above-ground pools. Depending on the material used for construction, an in-ground pool can be categorized as:
Fiberglass pools
Vinyl Liner pools
Concrete pools
Above Ground Pools
Above-ground pools are pools that sit on the surface of the ground. They are easier and cheaper to construct and maintain. Above-ground pools are suitable for small spaces and do not require as much structural engineering and construction time as in-ground pools.
They are sometimes ready-to-use inflatable pools that can be drained out and filled whenever needed. Above-ground pools are mostly easy to move around as they can be built as temporary structures.
Top 10 Best Modern Luxury Swimming Pool Designs
1. Infinity Pool
An infinity pool, also known as a negative-edge or zero-edge pool, is a type of swimming pool that creates an illusion of water without boundary. The water appears to be on the same level as the edges of the pool, and to someone in the pool, the water seems to stretch farther.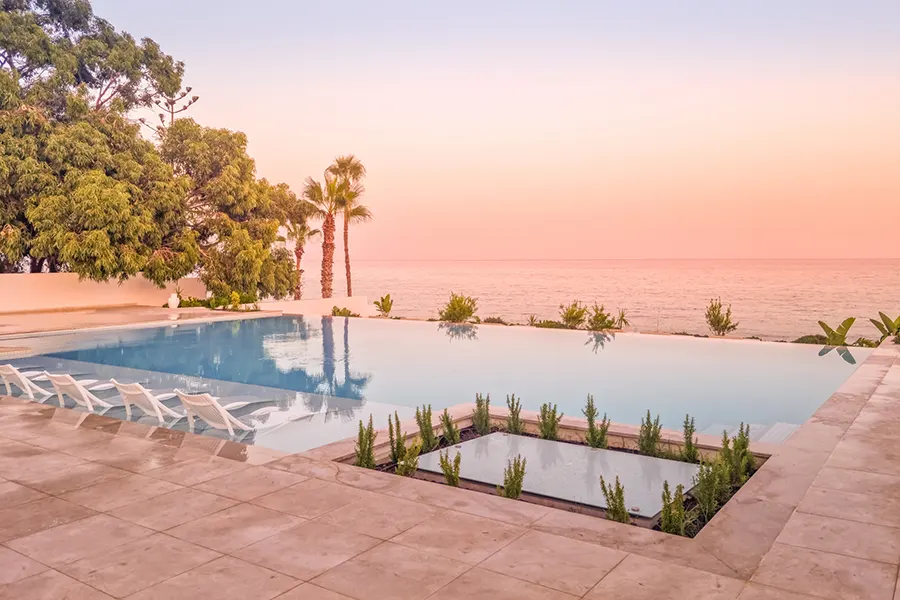 2. Lap Pool
Lap pools are rectangular pools with unique dimensions that give them a long and narrow appearance. Lap pools are usually suited for smaller spaces.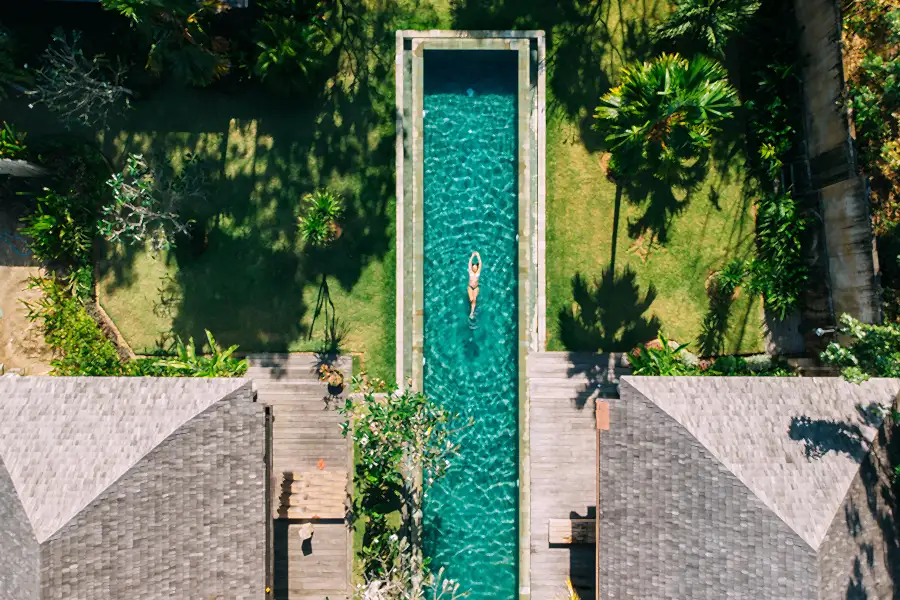 3. Saltwater Pool
A saltwater pool is a healthier alternative to chlorine. It gives an ocean-like vibe while also protecting you from certain side effects of chlorine such as burning eyes, strong smell, and dry skin, and damaging hair.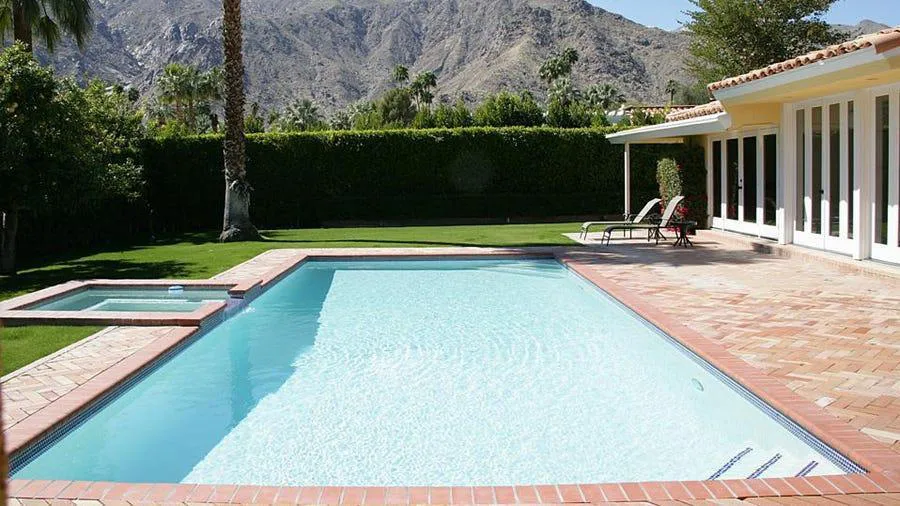 4. Pool with Grotto
A pool with a grotto features a cavernous structure with a waterfall that you can swim through or sit in. It is sometimes just an entrance into a larger space.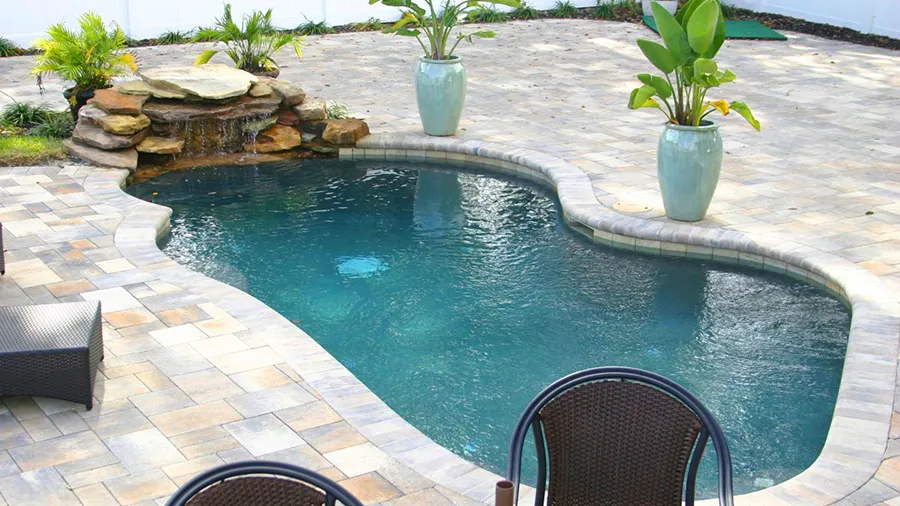 5. Glass Pool
A glass pool is a type of swimming pool that is fitted with an underwater window that creates the feeling of water in a transparent and enclosed space. Glass windows are erected on the sides of the pool, creating an illusion of swimming in an endless space. Somewhat like the infinity pool but the effect is created using glass.
6. Lit Pool
A lit pool is a pool that has been fitted with led lights to brighten it up and create a certain feel in the dark. Lit pools are also safe to swim in, except in extreme cases of faulty wiring or equipment. So,you do not have to worry about electrocution as long as you adhere to all necessary safety measures.
7. Zero-Entry Pool
Zero-entry pools, also referred to as beach-entry pools or walk-in pools, are a type of swimming pool that is constructed to create a seamless transition from land to water unlike traditional pools with stairs and slopes.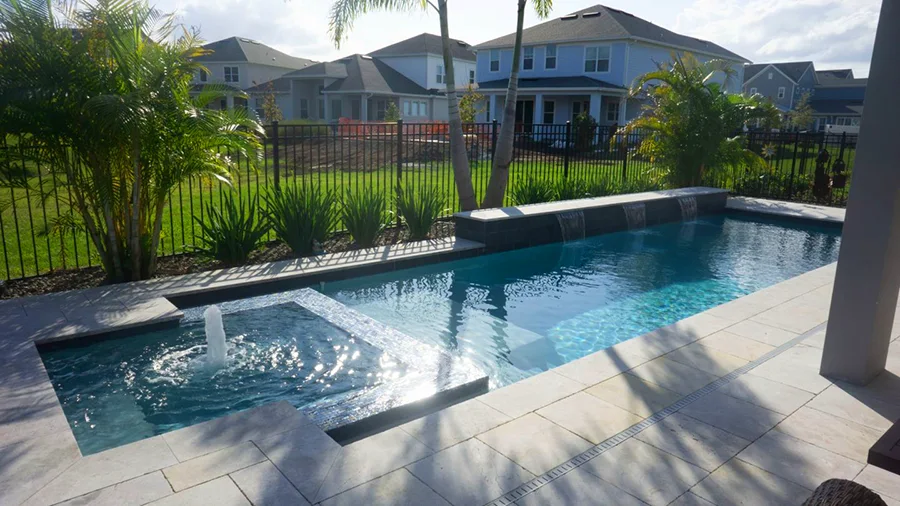 8. Conversation Pit Pool
A pool with a conversation pit has a built-in space where people can sit and chat. Conversation pits come in different styles and structures.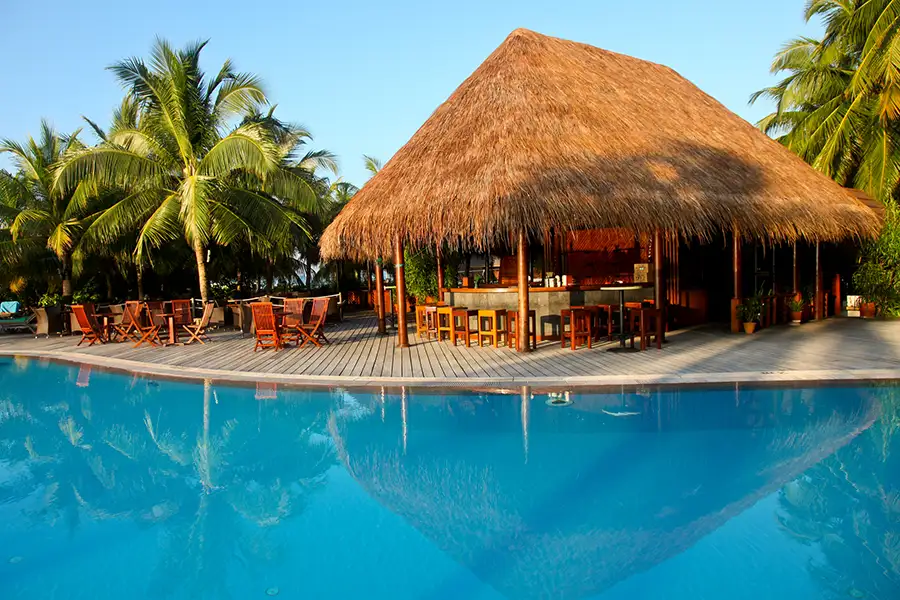 9. Pools With a Swim-up Bar
A pool with a swim-up bar features a bar area that you can swim up to get a drink or eat at while enjoying a fun time in the water.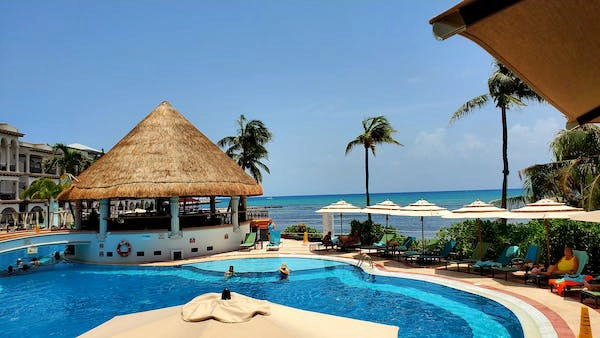 Frequently Asked Questions
Which Shape of Swimming Pool Is the Best?
Swimming pools can be built in rectangular, circular, irregular shapes, or an illusion of edgelessness be created. Depending on what the primary function of the pool is, one shape might be more suitable than the other. However, generally, rectangular-shaped pools are more common and familiar to most swimmers.
What Will Surround the Pool?
The area surrounding your pool is the pool deck. A pool deck can be built using different materials such as concrete, wood, tiles, and bricks. Your pool deck can feature different things such as an outdoor kitchen, pool house, pavilion, and fireplaces.
Finding Custom Pool Builders for Your Luxurious Infinity Pool
Luxury pool construction is not for every pool builder in town. Luxury pools require the utmost level of professionalism and skill that you cannot find in every pool building service.
From the design stage to the construction and finishing, your pool builder must be in charge and must be aware of the best techniques to achieve what the client wants. Structural defects are one of the biggest issues pool owners face that can create a major headache if it's not managed correctly.
Atlas Pools of Central Florida is Florida's #1 luxury pool builder whose served thousands of families throughout all of Central Florida for nearly 45 years. We promise to build you the highest quality, most luxurious, and most beautiful at-home retreat that will impress you beyond your most wildest dreams!