The elevating ability that an in-ground swimming pool could bring to a property is undeniable. Therefore, although you might leave the job to a proper pool-building team, it is best to learn how to build an in-ground pool to understand the process better.
According to the Pool and Hot Tub Alliance, throughout the stressful COVID pandemic of 2020, the pool and spa industries' orbit has surprisingly changed from the glooming past since 2009. The zooming demand for new residential pools and hot tubs from home consumers has brought an unbelievable amount of 96,000 new residential in-ground pools into existence in 2020, which is, to quote them, "the highest number in over a decade."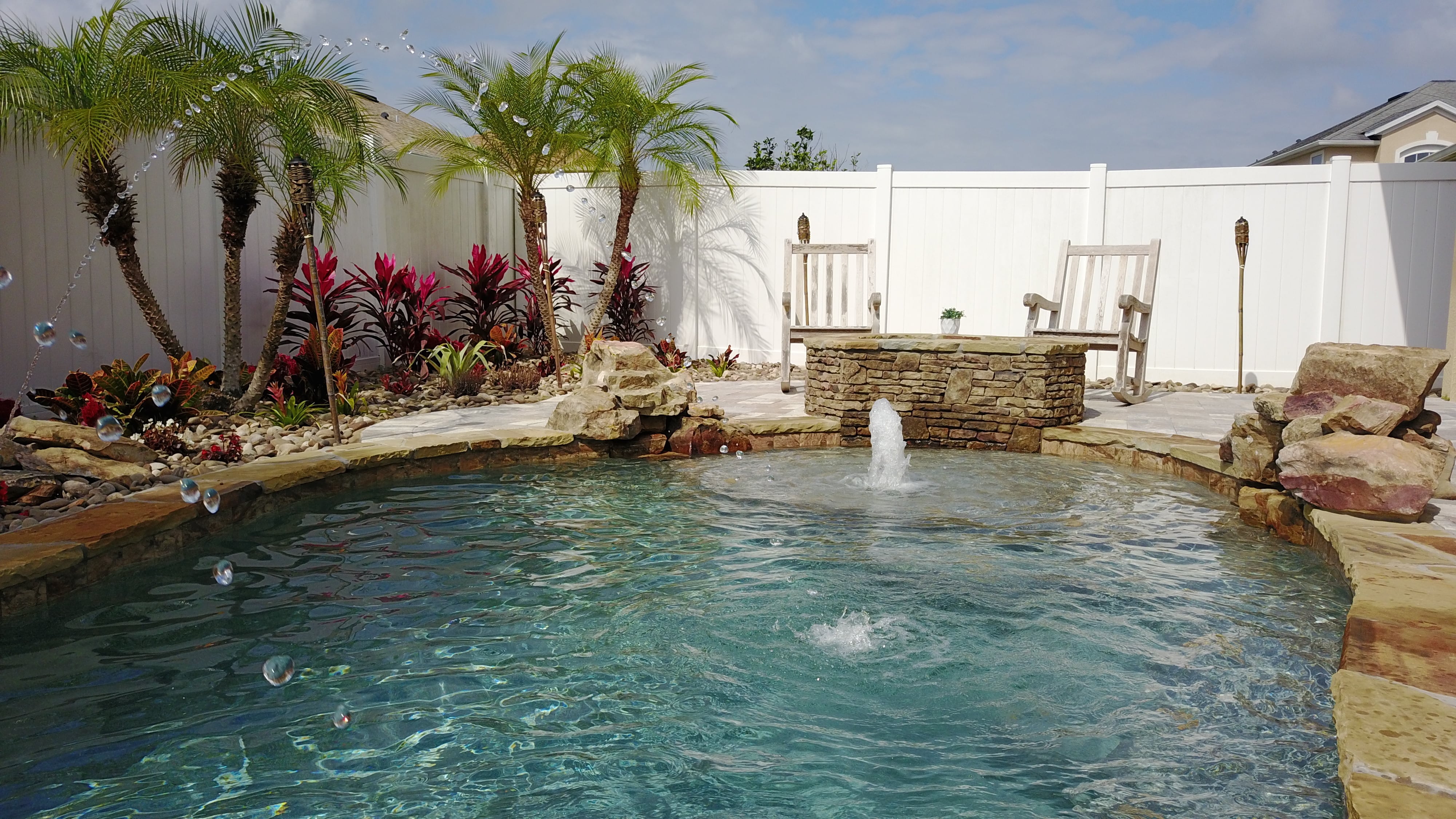 As the ever-popular trend just got hotter than ever, it is not too late to get yourself one. Whether you choose to put a DIY take on the project or leave it to the trusted pros like our team at Atlas Pools, this article will provide you with information about each step in the construction process so that you will have better preparation.
All right, let's break ground on this project!
Things to consider before building an in-ground pool
There are always two main items that a future resident pool owner must have before starting the building process of a pool - a basic drawing of the pool concept and a pool-building permit from the building code administrator, which could take anywhere from 2 to 8 weeks to complete before you can actually get to the pool-building part.
You need a basic pool concept ready before or during the first meeting with the pool crew to ensure the best communication between both parties. This would also include the first settling on the material choice (concrete, vinyl, etc.), other custom additions (lightning, patio, etc.), budget, and more.
The location you choose for said pool concept is noteworthy as well. Picking the proper area in your yard where the weather, underground utility lines, and surrounding obstacles (rocks, trees, etc.) have the least effect is especially ideal for pool usage and maintenance. It is even suggested to put your pool neatly within your house's view to put an eye on swimmers safely.
As for the residence pool-building permit, this is at play in almost any state - Florida included - to let the government know that your construction will follow the specific building regulations. It would also possess zoning issues - the minimum separation your pool must have from property and sewer lines, septic tanks, wetlands, etc.
Be aware that the permit procedure could lengthen the project by a mile, and it is almost entirely up to the building department to manage the paperwork.
These processes would take between 2 to eight weeks, primarily depending on how fast your city's authority handles the paperwork.
How to build an in-ground pool, step by step
When the above procedures are concluded, there are six remaining steps to build an in-ground pool to get a satisfying result, which would take about ten weeks for complete realization.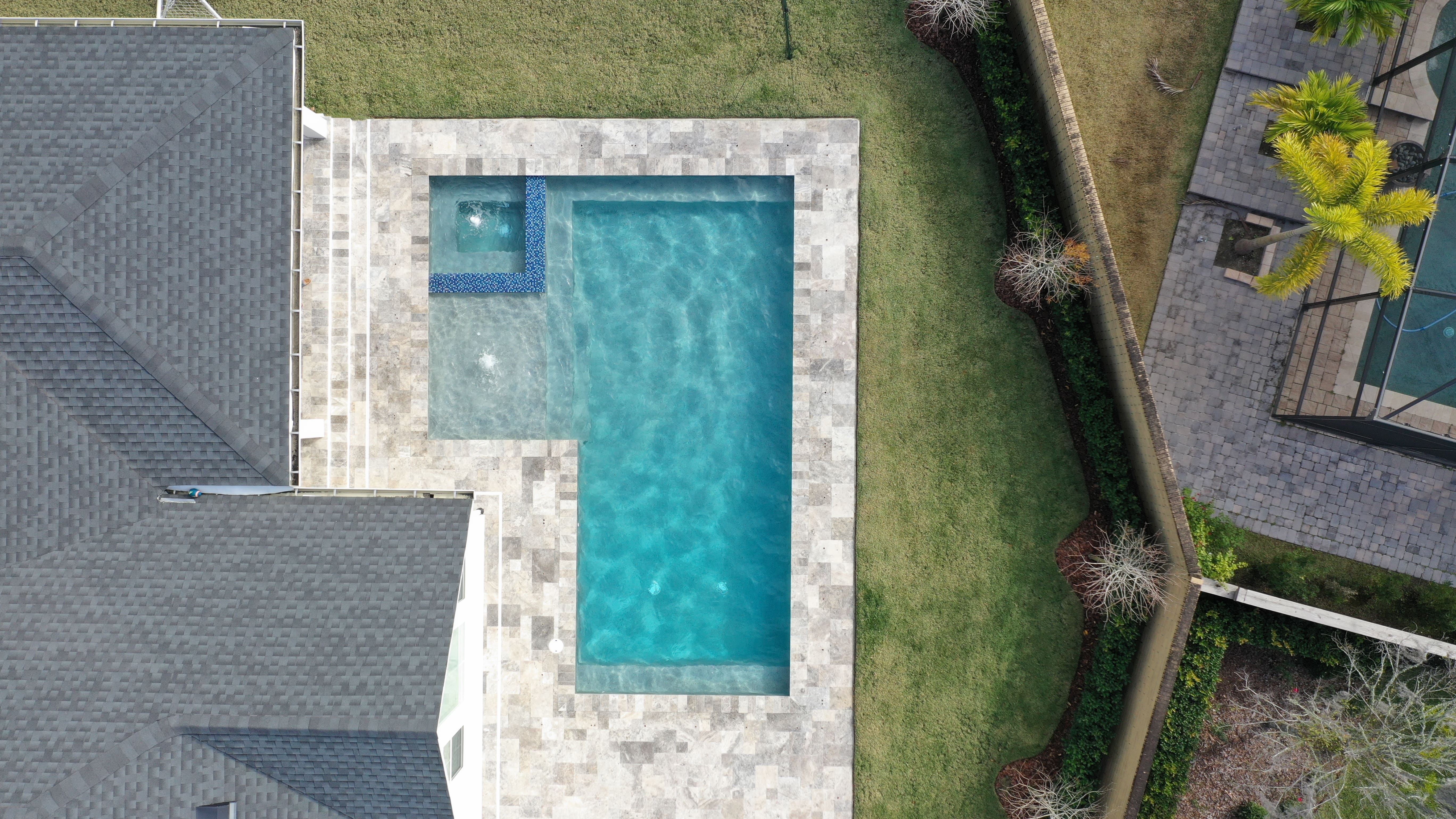 Overall excavation - About one week
You cannot have an in-ground pool without this fundamental step.
After necessary soil tests to ensure the soil quality, heavy machinery and workers are called to handle the pool pit's digging, leveling, and hauling to shape the pool. The process could take longer depending on the weather, the accessibility of your yard, surrounding obstacles, etc.
Trenches may also need to be dug in order to install the needed lines in the next step.
Plumbing, gas, and electricity lines - 1 to 2 weeks
Once the extra digging work for line installments has been done, the pool team will apply power, gas, and hydro lines. This work is for functioning the pump, heater, and filter systems later on, as well as preparing for custom additions like lightning, water features, and other fancy pool equipment. The more extra components there are, the longer this process would take.
In building an in-ground pool specifically, these elements would usually be below the ground to create an internal system pad. And so, highly skilled professional builders need to join to ensure the job is done correctly, which we here at Atlas Pools always provide to our customers.
Pool shell applying - 3 to 4 weeks
Regarding shell material of choice, concrete with an in-ground pool is a match made in heaven, but fiberglass and vinyl are also among popular choices.
Due to their simpler characteristics, a fiberglass or vinyl pool would take less time and budget to assemble. They are usually constructed off-site, shipped directly to, and installed at the desired pool-building location.
On the other hand, using concrete would solidify customization and longevity levels to the max. However, it requires adding a steel frame to maintain the concrete's tensile strength, additional time to cure (left to dry for 3 to 4 weeks while being water-sprayed recurrently), and extra backfilled work for excavated holes appear around the pool after the curing process. Therefore, the cost and the construction time may ascend higher.
Waterproofing and finishing - 2 to 3 weeks
Applying titles and coping for waterproof and cosmetic purposes is the next step after you have your desired pool shell. Before continuing with this stage, rolling or spraying on a sealant is strongly advised to increase the waterproofing capacity.
You can choose various common tile materials for the pool's walls and deck, including ceramic, glass, and porcelain. Concrete, stone, or marble are the standard options for pool coping around the lip of the pool, while tiling is also a popular option. Before adding water to the pool, the finished product of tile and coping work must cure for a day or two.
On the other hand, you can also choose waterproof paint or plaster if you're going for a casual and traditional pool vibe. It would take a longer time to cure, so keep this in mind.
Pool patio and personalized additions - 2 to 3 weeks
This is where you can finally have a clear vision of your pool. One of the final steps includes assembling the pool deck, which has many options like concrete or stone pavers, bringing in the lighting, custom decorations, and pool equipment, and handling the surrounding pool's background.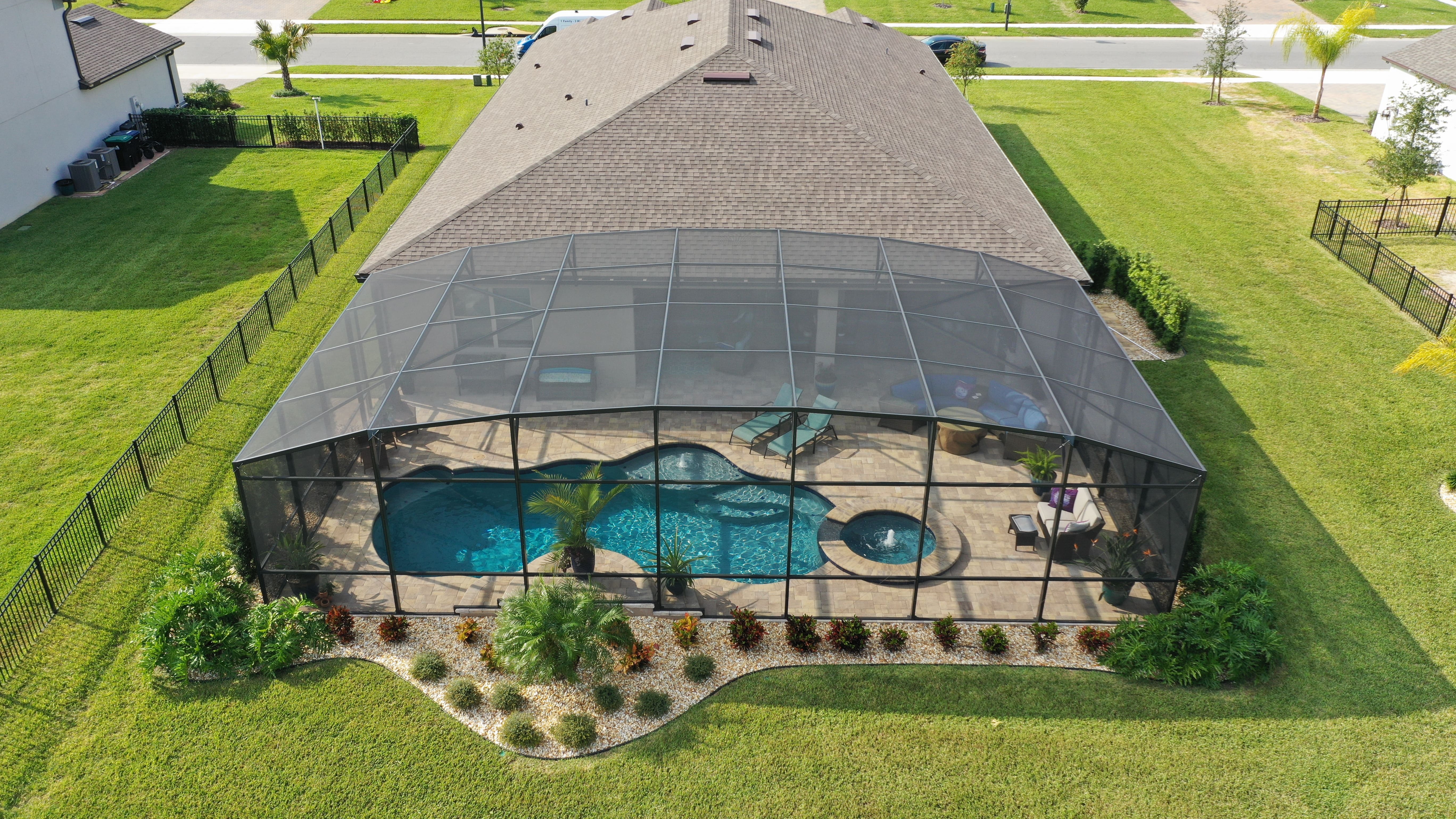 Remember that the more personalized touches you have, the longer this process will take.
Also, according to the codes of many states - Florida included, a residential swimming pool must have a 4-feet-tall-minimum enclose barrier for safety reasons, so make sure not to forget to do so. A great pool fence set-up would also increase security and aesthetic vibes for the project, so it is worth putting some valuable time into this.
Final checking and start-up - 1 to 2 weeks
Some vital works need to be taken care of before you can enjoy the water.
When the pool is nearly finished, a final examination by the building codes department may be required, which might take several days.
This is where the final installments are installed and/or linked to the principal lines, such as the pool pump, heaters, and water filters, as well as any necessary clean-up, acid-washing, and pool surface material application.
All that remains is to fill the pool with water, which could take one or two days, depending on the pressure of your water source. To avoid a ring, make sure to pump it to completion continually. A chemical sanitizer, such as chlorine, only has to be put around two days before the pool is used for the first time to aid with bacteria or algae problems.
When everything is done, it's time to dive into your constructed masterpiece!
Atlas Pools - Your trusted pool builder located in Oviedo, Florida
After reading the list above, we hope you have a solid idea of how to build an in-ground pool and every component that it necessitates; after all, it is not a simple process to handle alone!
As a result, if you are a Florida homeowner looking to improve the quality of their estate and their relaxations with an in-ground pool, please do not hesitate to call Atlas Pools Florida to get started right now!
With over 40 years of being a non-stop trust provider, we can design and build in-ground pools in various concepts with a highly skilled, certified, and licensed team of professionals to turn your wildest backyard-oasis imagination into a reality.
You can call us at (407) 326-6207 or leave your information for a personal quote later.
Feel free to visit us at 310 W. Mitchell Hammock Road, Suite 400, Oviedo, FL.