How much does it cost to build an in-ground pool - This is your practical but optimistic guideline.
Adding an in-ground pool is a super fancy and valuable upgrade for the backyard. It might radically enhance your lifestyle, but it has some intimidating issues involved in the massive cost of pool construction. According to recent surveys, the cost of building an in-ground pool has risen roughly 30% over the last two years.
Unquestionably, pool owners faced some complex deliberation on building their pool without understanding the construction process or having a professional pool builder. So, before you build an in-ground pool, you should take time to shed light on how much it costs to build an in-ground pool.
Go deep into six steps of building an in-ground pool
#1. Excavation
The cost of digging the pool area often ranges from $500 to over $2000. Obviously, this cost varies based on the complexity of the ground status (having rock, solid soil, or not), the landscape, and the shape of the pool.
#2. Landscaping
The second step is landscaping, which costs around $5000 up to $10000. This cost depends on the shape, quality, and landscaping materials such as rock, trees, and fencing.
#3. Materials
The main part of pool building cost is the materials used in construction. The materials can turn total construction costs into very high or low. It depends on the kinds of ceramic tile, concrete, and vinyl liner, which can start around $30000 all the way up to $80000 and higher.
#4. Filtration
An average filtration system can cost approximately $500. Some others can range from $5000 to $8000. It's not always up to you to choose the filtration system for your pool as some pools require a specific filtration machine, so choose it carefully.
#5. Heater
Suppose you live in a cold area and need a heating system. Sometimes, the heater can cost you up to $5000, but usually, it ranges from $1000 to $4000.
#6. Additional features
You can add many options to your pool. A piece of safety equipment, an ionizing system, can add up to the total cost of the pool, and you could end with a 10% or even 20% higher cost.
Factors deciding how much it costs to build an in-ground pool
As you can see, the pool-building process is divided into many steps. Still, generally, the cost of construction will vary depending on these main aspects (listed in the order of its importance):
#1. Type, size, and design
It all starts with the kind of pool you're going to build. Choosing a vinyl pool, for example, might be the most economical option, while a concrete pool might be one of the most expensive one.
In addition, shape (or design) will also affect the total cost. Suppose you're planning for a new pool; choosing a fiberglass pool might be the best fit option because it has a low maintenance cost and ultra durability. Nevertheless, a fiberglass pool is very difficult so if you want to customize the shape, that will be an extra cost.
Furthermore, a cocktail pool 5 to 7 feet deep and up to 20 feet long will cost $20,000 for a premium one, while larger pools, which have deep ends of 10 feet and 40 feet long, might cost up to $35,000 just for entry-level.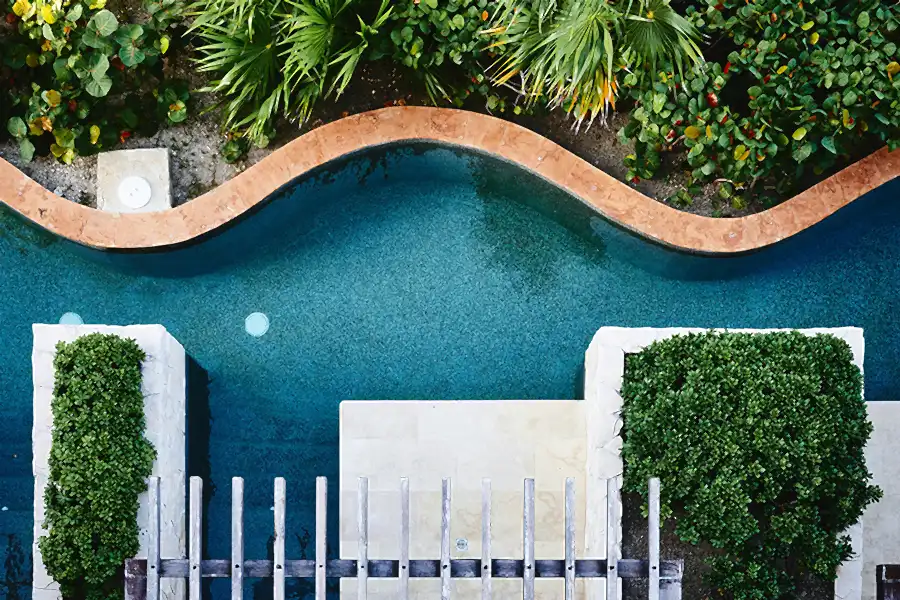 #2. Materials
Similarly, pool construction requires many materials, anything from fiberglass and vinyl liners to concrete pools, which may require you to choose from several types of tile, each of which has its specific cost. Some concrete pools have a price of over $100,000 because of their additional decorative material. In contrast, a vinyl pool almost only has a vinyl liner itself to be the finishing layer and no more additional layers.
#3. Labor and permits
The labor varies depending on various aspects of the pool build. Firstly, it's about the professionalism of the contractor. The best contractors will charge a premium for their services because they are just that good. It's necessary to compare contractors to find your best match (quantity vs. quality).
Secondly, the type of pool might affect the labor cost; a concrete pool needs a longer installation time than a fiberglass or vinyl pool. Finally, yet importantly, the process may come with unpredictable events that might occur when building your pool such as facing
large tree removal, or a root system might cause the labor cost to skyrocket.
The permit for pool construction strongly depends on your state. Most cities require a building permit to install an in-ground pool, and it often takes you from $500 even up to $2,000.
#4. Location or transporting condition
Installing an in-ground pool in SoHo, New York, obviously costs more than building one in a rural area. Sometimes, living in Phoenix, Arizona, might be to your advantage.
Specifically, living in Florida can give you more choices, as a concrete pool can be comparable to a fiberglass pool in price. You must pay attention to the connection between your location and the labor cost. Some professional contractors, such as Atlas Pool Service in Oviedo, Florida, provide you with a wide range of installing an in-ground pool. You can reach it at a very reasonable price from a professional pool builder.
Tips on saving your money when building an in-ground pool
#1. Having a complete, detailed quote
Before settling for a particular contractor, make sure you do compare quotes. Evaluating different costs provided by different contractors helps you find the most suitable and budget-friendly choice.
People often tend to compare things by price, but when it comes to pool building, focusing simply on price isn't the most advisable choice. Your goal is to find a contractor that will give you the best quality for the most reasonable price. The most suitable option you need is the most detailed quote from professional contractors. Reputable contractors try to make you clear by avoiding hidden fees and having their proofs for the price of each line in their list.
You're going to invest a lot of money into your dream pool so make sure you spend it the right way and choose contractors who take surveying carefully and list every potential cost on their quote.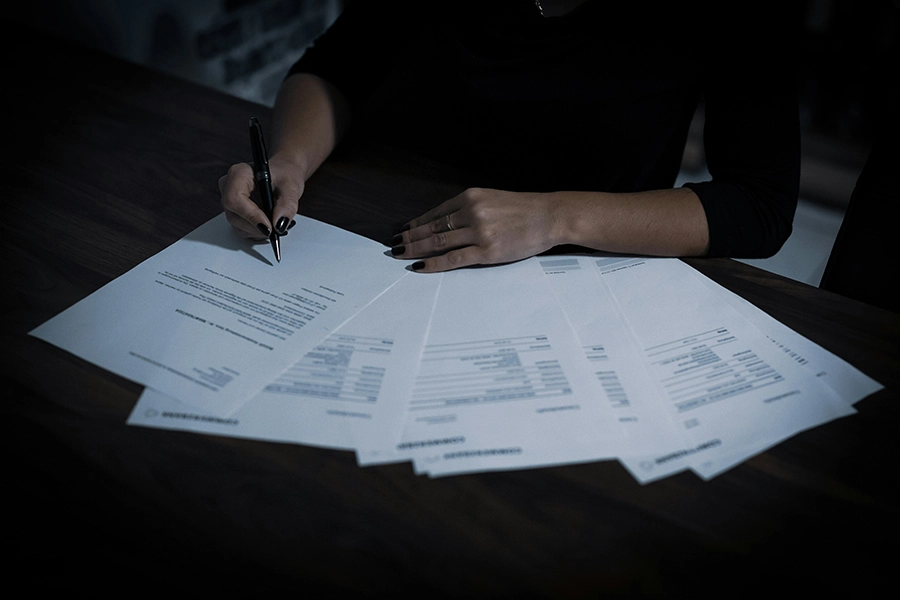 #2. Choosing a pool by your demand, not by its size
A 40-feet pool might be cool and fancy and be an iconic symbol of your ideal lifestyle, but take a step back. Is it the right thing that you need? Swimming once for two weeks, spending over $100,000, almost $400 per week, or $800 each time you swim in that pool, for the next five years.
Try to visualize the return of investment your pool will bring you.
Why do you need a professional contractor to build your in-ground pool?
It is not an article for your DIY tips for building a pool. It is a real in-depth review of the cost of building your in-ground pool and using your money effectively. Hiring a professional pool builder is the smartest thing that you can do to guarantee the pool's quality.
There are many kinds of contractors on the Internet, in your neighborhood, or referrals from friends. Choosing a contractor firstly by their experience that's a smart move. Consider some contractors with over 20 years of experience, even 40 years of experience. What else are you waiting for? Atlas Pools have been doing this for 40 years, by their previous generations and then by themselves. What a family heirloom career!
It's not exaggerated when saying that a professional pool builder will cover almost every risky event and give you an overall solution for your personal pool. They will consider everything: weather conditions, finance, distance, type of pool, and your demand. As said before, with a very detailed quote, a professional contractor will highlight all potential hidden costs so that you can have a universal approach to building your dream pool. That's it!
Atlas Pool - One of the most trusted Pool Builder companies in Oviedo, Florida
Atlas Pools is a family owned business under the personal supervision of founder Bruce Wemple for over 43 years. They have provided design and construction consulting and turnkey construction for thousands of homeowners who want pools that range from modest to magnificent.
Starting with an individual design, Atlas Pools' staff of certified and licensed professionals will offer unlimited designs and shapes to create your private backyard resort, 5-star guaranteed service.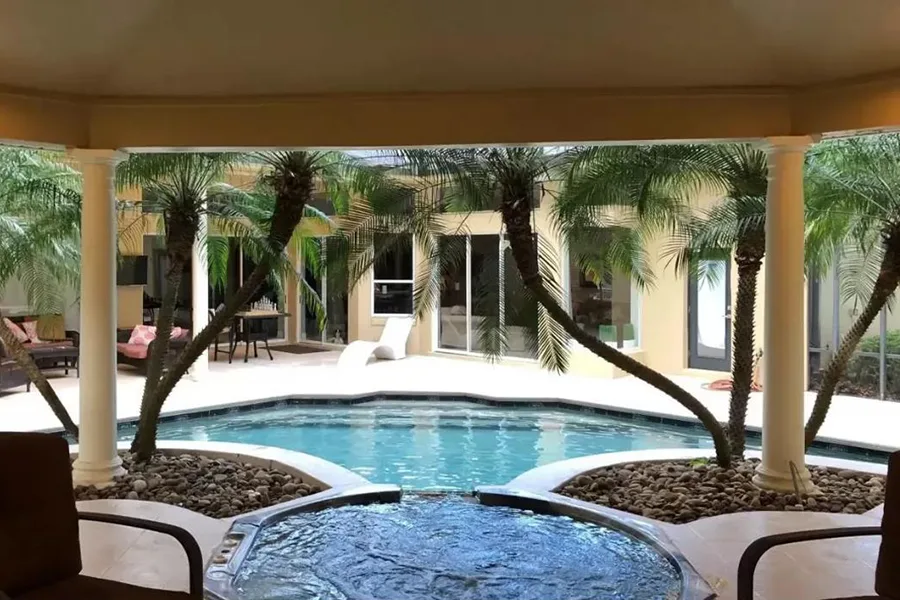 Atlas Pools is Central Florida's most respected swimming pool builder. Also, the Florida Swimming Pool Association (FSPA) has recognized Richard Wemple as a "Certified Building Professional," a rare achievement awarded only to the most experienced and proven swimming pool companies.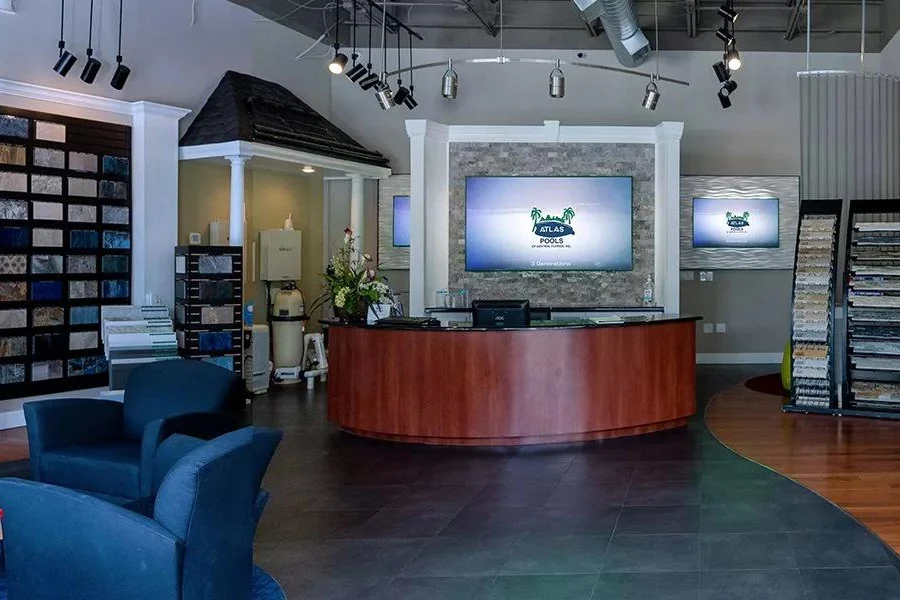 Forty-three years of experience, thousands of high-class clients, collaborated with trusted firms: AR Homes, Christopher Burton Luxury Homes, DiPrima Homes, Phil Kean, and certificated by the FSPA. In Florida, unless you trust Atlas Pools, you trust no one else.
Final word
No more mess, fuss, no more doubt, just pleasure, and trust. The Atlas Pool brochure has how-to guides. You can schedule an appointment or take a free estimate. Contact us now to have a price quote.