There are many ways to relax on a hot day and to enhance the aesthetic appeal of your home. However, adding a grotto to your pool tops the list of things you can do to transform your space and increase its value.
A grotto gives a rustic vibe to your pool with its cave-like structure. Unfortunately, as functional and aesthetically pleasing grotto swimming pools are, few people know how to get a grotto swimming pool.
In this blog post, we will explore what a grotto swimming pool is, how to get one in central Florida, how much it costs, and some unique ideas for a grotto swimming pool.
What are Grotto Swimming Pools?
In simple terms, a grotto swimming pool is a pool that has a grotto installed in it. A pool grotto is an additional aesthetic and functional feature added to a pool. It incorporates a waterfall over the top of a nook at the edge of a pool as an entrance to an additional space. It is usually made of rocks (artificial and natural) and landscaped to match the theme of your pool.
Top 5 Pool Grotto Design Ideas
There are different types of grotto pool designs to offer different levels of functionality. For example, some grottos are built to allow you to swim in or through, while some others are designed for you to sit in. When choosing a grotto design, it is usually advisable to consider the following:
The size of your space
Your budget
The features you want
The materials to be used and the weight.
Below are some pool grotto ideas you can consider:
Pool Grotto Waterfall (Loveseat Grotto)
The most common feature of a grotto is a waterfall. Adding a waterfall to your grotto makes it more attractive and transforms it into the perfect spot for your Instagram pictures. Also, you can customize your waterfall to suit your needs.
Pool Grotto With Slide
If you are a sucker for fun or you have kids and would be planning some kiddies/teen parties for the next couple of years, then adding a slide to your grotto will be a good investment. This way, you can have a waterfall pouring over a cavernous area and a slide overhead or by the side.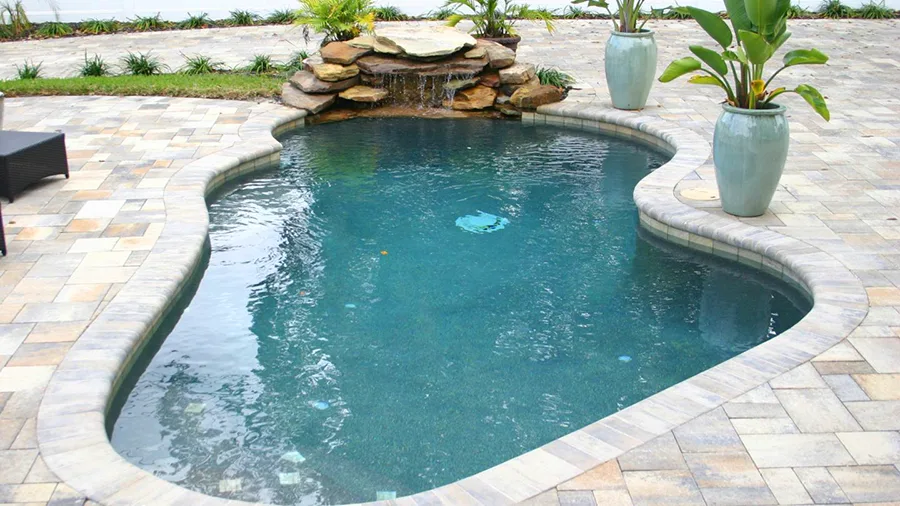 The Hot Tub Grotto
This type of grotto features a hot tub where your waterfall can rain down. It allows you more seating than a regular pool grotto and you can get some hot tub jets massage while relaxing in it. You can add some extra zing to your hot tub grotto by wiring it with some lights.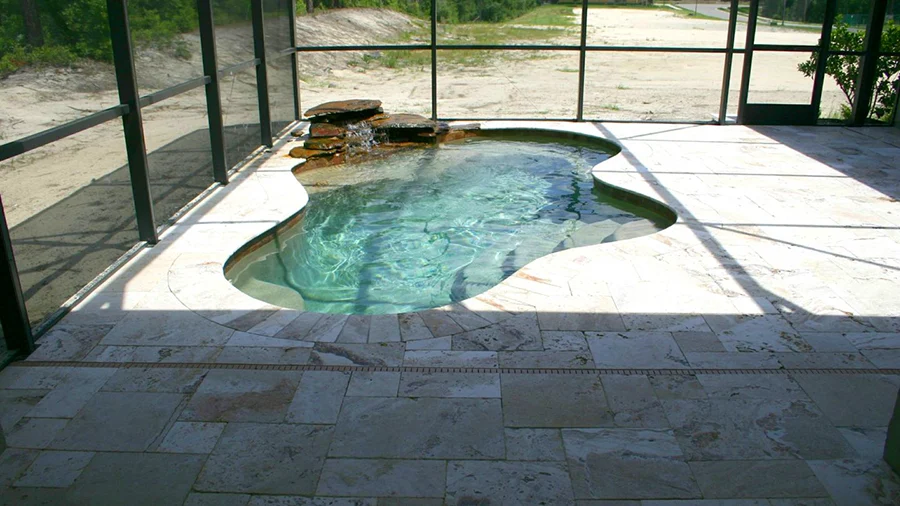 Grotto With Hidden Room
A grotto with a hidden room is designed to have somewhere you can hide away in to relax. This design features a private room past the waterfall that is designed and furnished however you like.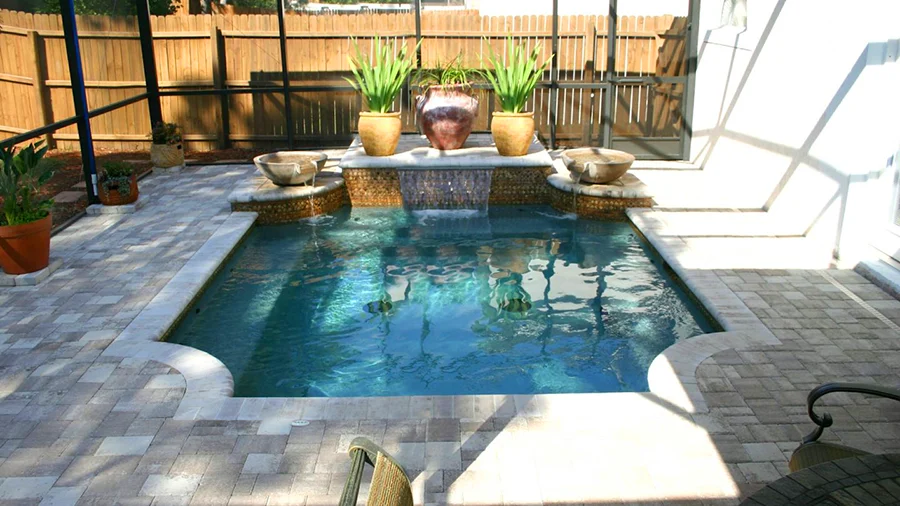 Swim-up Bar Grotto
This type of pool grotto design is usually found in luxury properties or recreational spaces. It features a full bar you can swim up to from the grotto and can sometimes be fitted with some entertainment devices. This type of grotto design, however, comes with a heavy price tag.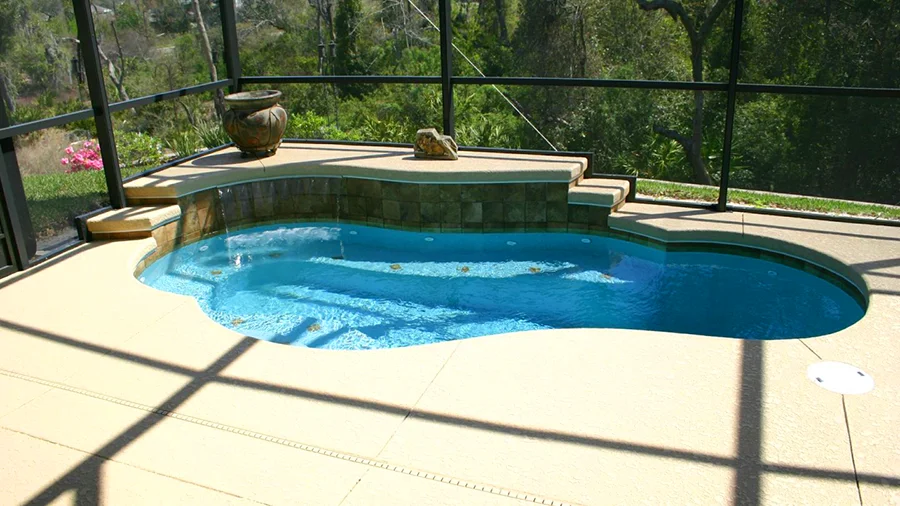 A Breakdown of Pool With Waterfall and Slide Cost
Creating your own backyard oasis can be relatively affordable. The cost of a grotto might vary by a few thousand dollars depending on the type of material used and the features you want to be included.
An entry-level custom pool starts at $70,000+. The addition of a grotto with a slide would start at $30,000+. Water features range between $2,000 - $5,000, and if you would like total pool heating it could add another $8,000.
Frequently Asked Questions
Can You Add a Grotto to an Existing Pool?
Yes, you can add a grotto to an existing pool. This can be a fun way to improve the appearance of your pool and add some fun features.
Can You Use Artificial Rocks for Grotto Pools?
Yes, you can use artificial rocks for grotto pools. Artificial rocks grotto pools are usually cheaper to construct than natural rocks grotto pools.
Finding Custom Pool Builders for Your Luxurious Grotto Swimming Pools
The quality, functionality and safety of your grotto swimming pool are largely dependent on how it is constructed and maintained. If you have a subpar pool constructor design your grotto, you most likely won't get the value for your money.
Building a grotto is a considerable investment, so you cannot afford to end up with a problematic grotto, whether in terms of design or structure.
Luxurious pool builders are a dime a dozen, but if you are looking for a trusted and reliable service in Central FL, your best bet is Atlas Pools. Atlas Pools is Florida's longest running pool business, and #1 luxury pool construction company for nearly 45 years!